Camel Appreciation Post
No, not the animal (although I like those too). I'm talking about the gorgeous, elegant, perfect-for-fall-and-winter shade of light brown that looks good on absolutely anyone. Since camel clothing always starts appearing in store windows at the first sign of cooler weather, I thought I'd do a quick post to really celebrate it!
Is there anything more distinctly fall than a camel coat? Okay, maybe a Pumpkin Spice Latte, but definitely nothing in the fashion world.
This
simple, gorgeous, relatively inexpensive coat comes from Draper James and is also available in a slightly longer version
here
. If you live somewhere that never gets too terribly cold (like Texas), it's a great weight and style.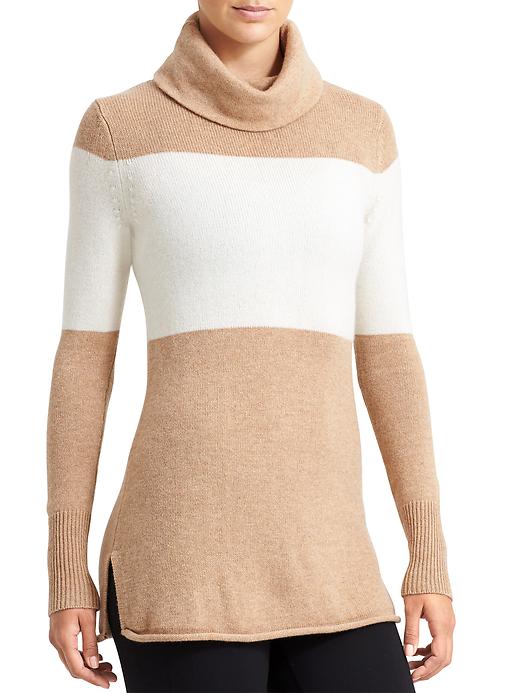 How effortless and easy is
this
cozy turtleneck from Athleta? It's perfect for a lazy morning of running errands and would look really cute under a vest or with a scarf. There's nothing better than making a fashion statement and being comfy at the same time.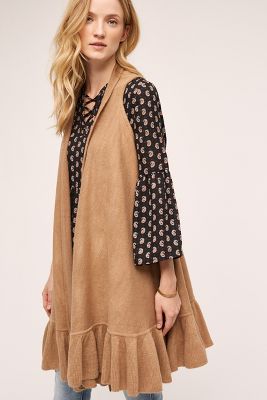 How comfy does
this
ruffled vest from Anthropologie look? I thought it was some type of faux leather but upon closer inspection, it looks like a fabric - either way, it's effortlessly cool and would look great with pretty much anything. This vest is only $98 - really not bad, especially for Anthropologie - but if you want the look for less, check out
this
option from Target.
This
really isn't the type of shoe I would normally go for (although I don't really have any concrete reasons why) but I love it! The cutouts are really unique and would be perfect with tights peeking out from under - maybe in emerald green, cranberry, or even black. These are also great transitional shoes for summer-to-fall, since they're the bootie style but with the cutouts to keep you cool.
Not a huge fan of the color combo shown here (but shoutout to the model for rocking it), but I love
this
simple, chic Trina Turk top. Like the booties I mentioned above, this is a great transitional piece and can be accessorized in a million different ways. It makes a statement without having to be the focus of the outfit, which is really nice.
How beautiful are
these
jodhpur pants from Ralph Lauren? They're classic stretch cotton with a suede trim and inset that just makes them even that much more elegant. Ralph Lauren has a really unique way of making statement pieces out of neutrals and these are just another example of that.
via thedailyvarnish
What's a perfect camel ensemble without a coordinating neutral manicure? I just picked up OPI's
Do You Take Lei Away?
(not the most fall-ish name, but whatever) a few weeks ago when I went in for a nail appointment and it's seriously beautiful. It's a perfect nude that would look great on absolutely any skin tone.
Are you as excited for camel as I am? Leave me a comment and let me know which pieces you'll be rocking this fall!